Closed vehicle transports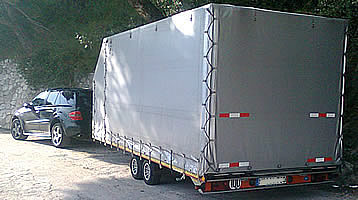 We guarantee a safe and reliable transport with our closed vehicles, whether it is a classic car, a race car or a rarity. There are several demands and fields that have one thing in common: The shipped vehicles which are often highly delicate and very valuable have to reach their destination well covered, punctually and, of course, undamaged.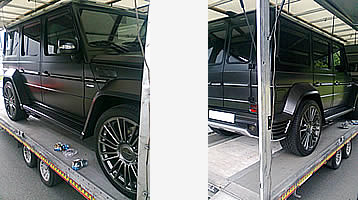 Our company has specialised on the transport of exclusive two- and four wheeled vehicles as well as non-ordinary vehicles such as prototypes, classic cars, formula 1 cars, GT and touring cars. We have been an experienced and competent partner of testing and research institutes, motorsport clubs, race organizers and many private owners of valuable cars for many years.
We transport all vehicles secretly to their destinations: The convertible or classic car to a photo shooting, the classic car to a classic car rallye, the vehicle of a celebrity to a media event or the luxury car to a holiday resort.