Transport of accident damaged cars and flyovers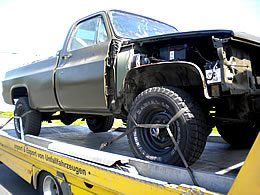 We are your competent partner in the fields of transport of accident damaged cars and passenger car transport. We work fast, reliable and at a reasonable price.

We offer car transports and flyovers all over Germany and we pay particular attention to safety and velocity.

You can expect an execution time of only 8 days for a car transport. We also offer reliable transports of cars and flyovers all over Europe.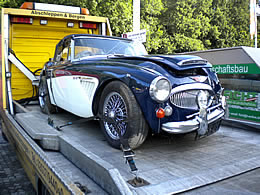 We are often asked if it is possible to transport loaded vehicles or vehicles containing personal objects. This is no problem.

However, you have to take care not to leave any valuable objects in the car as we cannot assure any liability for them and we have to point out that in this case no insurance coverage exists.